Marketers always say use SEO techniques to drive more traffic into your blog, website, YouTube channel, etc. But they never say how to do it or what does it mean.
What is SEO?
Let's check out
Search engine optimization is the practice of driving free and quality traffic into your website from search engines like Google, Bing, etc.
It is also known as the process of improving the quality and quantity of website traffic to a website or a web page from search engines.
Let me break it down even further for your better understanding:
When it comes to SEO, there's you, the search engine, and the searcher. If you have an article about "how to affiliate marketing", you want the search engine (which, in 90% of all cases, is Google) to show it as a top result to anyone who searches for the phrase "affiliate marketing."
SEO is the magic you have to work on your article to make Google very likely to include your post as one of the top results whenever someone searches for that keyword.
How does SEO work?
Have you ever put thought to how search engines like Google, Bing, etc. give you results with millions of website links, whenever you type and search anything in it.
Here's how a search engine works: Search engines such as Google and Bing use bots to crawl pages on the web, going from site to site, collecting information about those pages and putting them in an index. The crawlers bring all those 1s and 0s back to the search engine to build an index. That index is then fed through an algorithm that tries to match all that data with your query.
The most important part of search engine optimization is optimization. You need to optimize your website by writing proper title tags and meta descriptions so search engines will understand what they are seeing, and the people who are visiting your website via search results will like the page.
Why Do Marketers Use SEO?
Let's say you didn't use SEO concepts to rank your website instead, you started paying ads to drive traffic into your website. And let's say for some reason you couldn't afford to pay for ads to drive traffic anymore. What happens then? You will start losing your traffic.
Now what will happen if you use SEO concepts to rank your website in the search engines, you will get free traffic from search engines free. According to research 80-90% of traffic comes from search engines and the rest from other sources. This is more than enough to explain why should marketers compete to rank their websites in search engines.
Getting started with SEO
There are numerous methods to approach SEO and some of them are not recommended as it may get your website banned from showing in search engines permanently.
Let's learn the basics of SEO step by step-
It lies in your understanding of your market and how are people searching for your product, services, etc.
It provides you with specific data that helps you to answer these questions:
What are people searching for?
How many people are searching for it?
In what format do they want the information?
You may have some certain keywords in your mind that you want to rank for. Those keywords may be related to your products, services, or other topics on your website. Now put those keywords in a keyword research tool and check the monthly search, volume, and related keywords to it.
In the process of discovering relevant keywords for your content, you will likely notice that the search volume of those keywords varies greatly. While you want to target terms that your audience is searching for, in some cases, it may be more advantageous to target terms with lower search volume because they're far less competitive.
You can use keyword research tools like Ubersuggest, Answer The Public, etc. for proper keyword research.
On-Page SEO
On-page SEO is the practice of optimizing your page from within the page itself. Common on-page SEO consists of content, internal linking, meta descriptions, title tags, and URLs.
When it comes to On-page SEO, content dominates it all. Why?
The people searching for results in search engines wants to read some high-quality content and so do the search engines want the view to always show results of high-quality content.
So make sure whenever you are publishing content to get optimized in search engines, the content is of high-quality.
Also, there are two types of content. Evergreen content, the content that doesn't need much modification even after years of its publications such as weight loss tips. And there are short term contents like the best headphone of 2020, this kind of content needs to be modified or need modifications after every year or even months.
After you are done with your content writing. Now, it's time to design your content.
Make sure to write your title is very attractive and your content is readable which is very crucial. Make sure your images have captions and descriptions. Use the keywords in your description for the search engine to analyze the image and it will be displayed by the search engine for that specific keyword. This will help the overall article ranking for that specific keyword.
Off-Page Optimization
It is the action taken outside your website which will impact your page ranking in search engines.
It consists of link building (backlinks), website loading speed, the bounce rate of your website, and the security of your website.
Link building (Backlinks)-
A backlink for a given web resource is a link from some other website to that web resource. A web resource maybe a website, a web page, or a web directory.
Having a backlink from some high authority and reputed websites can help you increase your page ranking in search engines.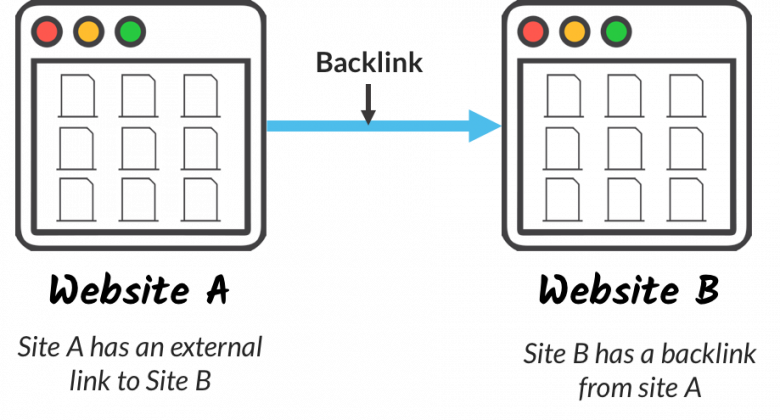 More the number of backlinks the higher you rank in search engines which is a total lie. The truth is one backlink from high authority and reputed websites can be a hundred times better than a thousand backlinks from low authority and unknown websites.
So, focus on the quality of the backlink instead of the quantity of the backlinks.
Page Speed and Bounce Rate-
Let's face the harsh truth. The loading time of your page is directly proportional to the bounce rate of your website. The bounce rate is dependent on other factors as well, like the quality of the content and other factors.

People don't like to browse a slow loading website even I personally hate slow loading websites. So make sure that your website loading time is good and also make sure to use the WP rocket plugin in case you want to increase the loading speed of your website.
Security-
Security is now determined as the main factor in SEO ranking. Moreover, people nowadays don't like to open an insecure website. As a matter of fact, Google Chrome is the most used browser in the world and Google Chrome easily detects insecure websites.
Always make sure that your website starts with HTTPS. It means that the data transferred between your website and your visitor is always encrypted. You can achieve that by installing an SSL certificate on your website.
Myths Of SEO
Let's break down most of the myths that people have regarding SEO.
Only backlinks can help you rank higher in search engines-
I won't say that this is a total lie. Yes, backlinks from high authority websites can help you rank higher on a search engine but you can also rank your page even without having backlinks.
There are pages that are ranking number 1 in Google without a single backlink.
However, it'll be difficult for you to rank your page for high competitive keywords like Digital marketing.
Google ranks only fresh contents
You may be thinking what bullsh*t is this. Of course, Google ranks fresh content but they also rank old contents too.
However, freshness is a query dependent ranking factor. It depends on whether or not the freshness of the content has any impact on the quality of the content.
SEO is continuously evolving so freshness matters for so many keywords.
However, there are contents that have not been updated for 3-4 years but are still ranking on the front page of Google.
Duplicate content will get you penalized
Duplicate content is where exact or same kind of contents show up in more than one place. It can be on the same website or on multiple websites.
Google guidelines say that there is no penalty for duplicate contents. However, it may cause you SEO issues such as:
Undesirable or unfriendly URLs in search results;
Backlink dilution;
Wasted crawl budget;
Scraped or syndicated content outranking you.
So make sure that you don't duplicate contents to rank higher in search engines.
Social signals help to rank
It's not implausible to assume that the more your content gets shared on sites like Facebook, Twitter, and Pinterest, the higher it'll rank. After all, if tons of people share something, it must be interesting and valuable and worthy of ranking, right?
There's no definitive reason for this, but we think these are the two most significant contributing factors:
More shares lead to more exposure, and that often leads to more backlinks (which are a ranking factor).
Pages that rank well in Google get more traffic, and some of those people will share the content on social media.
Conclusion
Search engine optimization is a great way to drive traffic into a website.
You can also check out our Free SEO Tool article to learn about the best use of free SEO tools to gain extra traffic.
What SEO techniques are you using to drive traffic?
Lemme know in the comments down below.